Rwanda became a full member of ACSA in 2013.The Association holds its conference once every two years and is done across member states on a rotational basis. During the 5th Biennial African Correctional Services Association (ACSA) Conference which was held in May 2019 in Ouagadougou, Burkina Faso, Mozambique was re-elected as the chair and Rwanda as the Vice Chair.
The 6th Biennial Conference of the African Correctional Services Association (ACSA) was held at Hotel King Fahd Palace, Dakar, Senegal from 15-19 May 2023 with the Opening session chaired by the Rt Hon. Prime Minister Amadou Ba. Also in attendance were the Honorable Minister of Justice of Senegal, Ismaila Madior Fall[, the Host, Director General of Penitentiary Administration of Senegal , Colonel Jean Bertrand Bocande, the ACSA Vice-Chairman and Commissioner General of Rwanda Correctional Service, CGP Juvenal Marizamunda.
This year's conference was held under the theme: ''Building Resilient Correctional Systems: Lessons from the Covid-19 Pandemic'' and brought together around four hundred delegates (400) from 24 Countries including Angola, Benin, Botswana, Burkina Faso, Central African Republic, Cote d'Ivoire, Democratic Republic of Congo, Eswatini, Ethiopia, Ghana, Kenya, Lesotho, Malawi, Mauritania, Morocco, Mozambique, Namibia, Niger, Rwanda, Senegal, South Africa, Uganda, Zambia, Zimbabwe. Other delegates are members of civil society organizations, experts and academics in the field of corrections/prisons, the UN peacekeeping missions (MINUSCA and UNMISS), the International Corrections and Prisons Association (ICPA) and the press from across the continent and all over the world.
The Rwandan delegation was headed by the CGP Juvenal Marizamunda, CG RCS and included SSP Jean Pierre Olivier Bazambanza, the Commandant of RCS Training School and the Director of Cooperation and Peace Support Operations, SP Alex Celestine Mugisha.
The participants discussed on the State of ACSA and Strategic direction, share best practices in the areas of Strategies and Reforms in Response to the Pandemic, Innovations in Community Corrections, Strategies for Reducing Reoffending, Creating Effective Correctional and rehabilitative Cultures and Prison Oversight and Human Rights, among others.
Key conference resolutions include:
ACSA to develop appropriate Emergency Preparedness and Response mechanisms in Correctional Management
ACSA will enhance collaboration among its member states to strengthen training and capacity building of correctional staff by setting up an African Network of Correctional Training Centers, and actively find a process of working on the foundations of such Network, as an ACSA technical sub-group,
ACSA will facilitate collaboration of Member states' Healthcare professionals to actively network and set up an African Network of Healthcare professionals, as an ACSA technical sub-group to address health issues in corrections, address prison congestion/overcrowding,
Participants agree to collaborate with other criminal justice stakeholders to review policies and adopt practices that promote increased use of alternative options to pre-trial detention and imprisonment, including gender sensitive alternatives,
Strive to transform the African Correctional/Prisons/Penitentiary Services into more productive institutions to contribute to national development of respective countries,
Improve the rehabilitation and reintegration processes through involvement of the community and other stakeholders in Correctional issues in order to reduce recidivism; and
Continue strengthening collaborative frameworks among ACSA members for enhancing the exchange and delivery of best practices in Correctional/Prisons/Penitentiary Services.
During the just concluded conference, ACSA Core Members Council elected new Executive Committee as follows:
Senegal as the ACSA Chair,
Ghana as the ACSA Vice Chair,
Namibia as Secretary,
Zimbabwe as Vice Secretary,
Zambia as Treasurer,
Malawi as Vice Treasurer,
Burkina Faso as Regional Vice Chair for West Africa,
Botswana as Regional Vice Chair for Southern Africa,
Rwanda as Regional Vice Chair for Eastern Africa,
Morocco as Regional Vice Chair for Northern Africa, and
Central African Republic as Regional Vice chair for Central Africa.
Furthermore, Morocco was selected to host the 7th ACSA Biennial Conference in 2025.
The 6th African Correctional Services Association (ACSA) this year Held In Dakar, Senegal.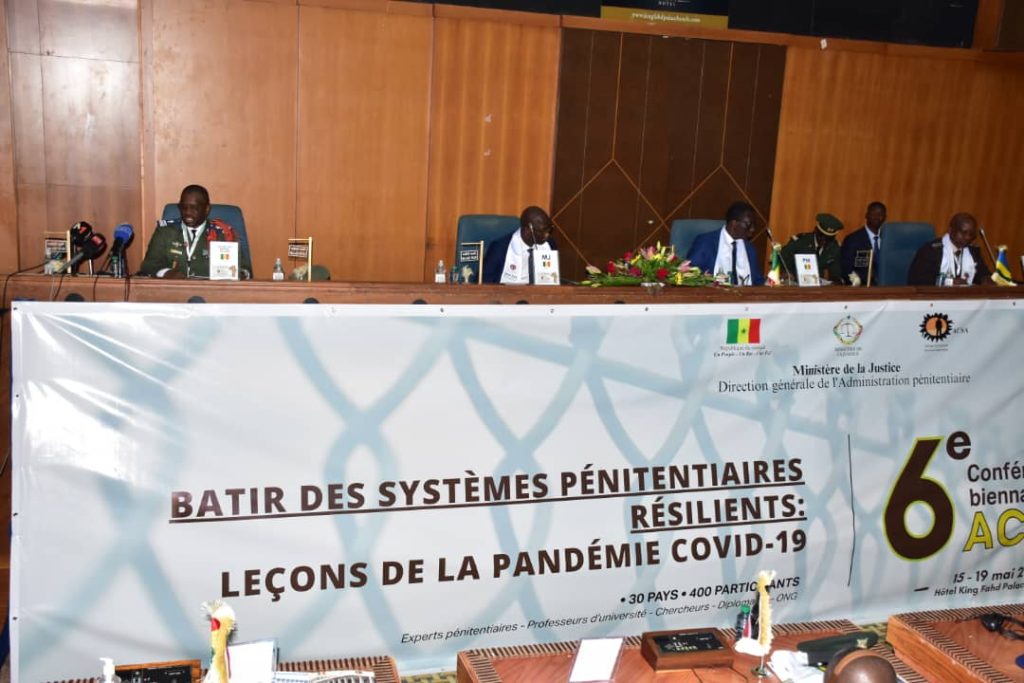 This year the 6th African Correctional Services Association (ACSA) Held In Dakar, Senegal.
CGP Juvenal Marizamunda together with a delegation from RCS, accompanied him in ACSA.
The meeting brought together around four hundred delegates 400 from 24 Countries.
CGP Juvenal Marizamunda and his delegation at the 6th ACSA Biennial Conference taking place in Dakar, Senegal.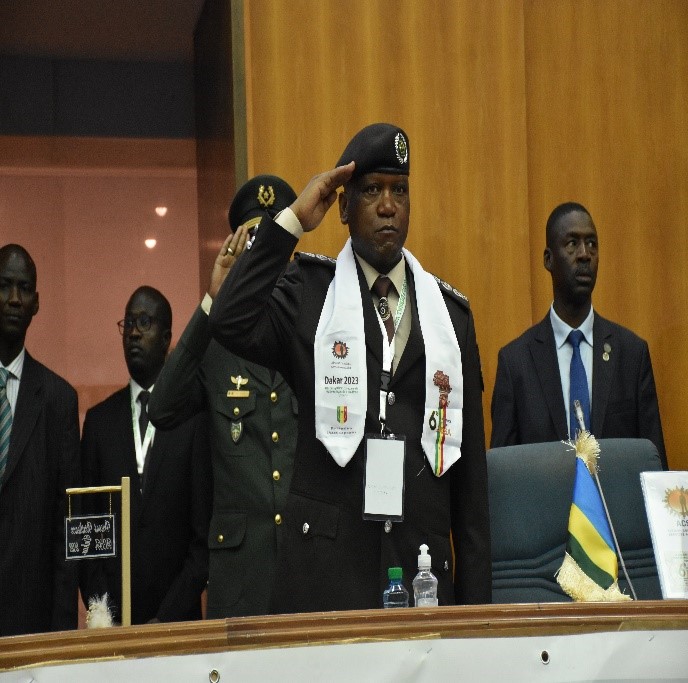 CGP Juvenal Marizamunda, RCS Commissioner General attend the meeting in Dakar Senegal.